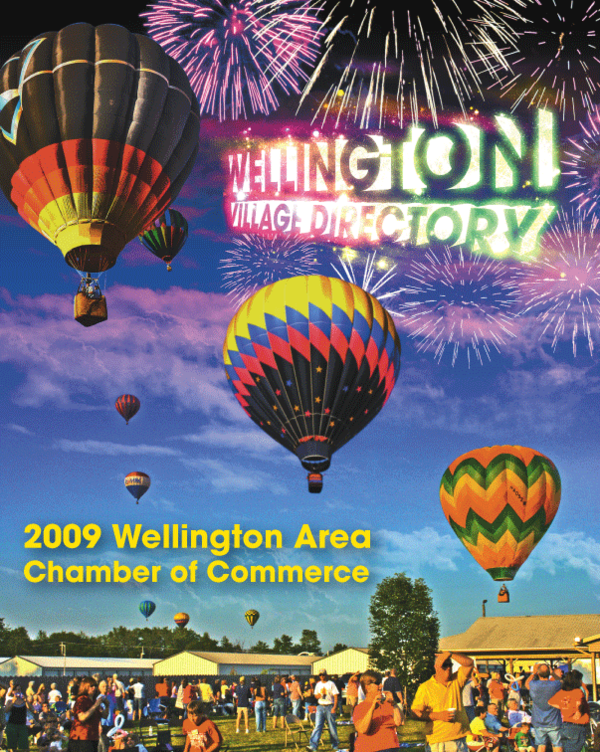 Cover for Wellington Village Directory
Ps :: Ai
I developed this cover for the Wellington Village Directory while I was employed at the Lorain County Community Newspapers.
Having been a lifelong resident of Wellington I took great pride in the project and did my best to do the village proud.
Conceptually I decided to incorporate events the Wellington Chamber of Commerce funds with the annual balloon festival and the Fourth of July fireworks. I combined these two events in hopes of creating a visual captivating and vibrant cover that would attract people to the town I know and love.